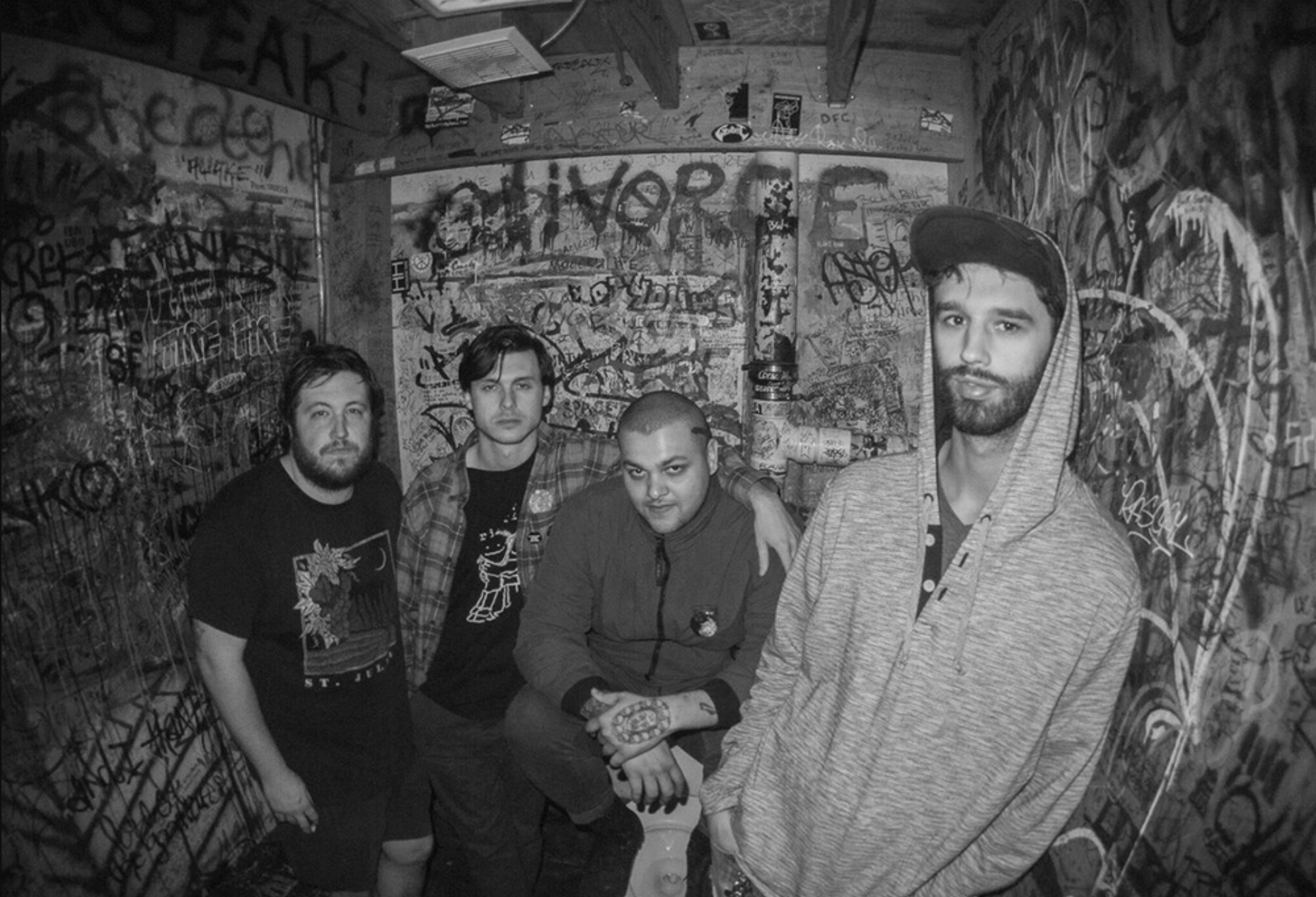 Emo music has a knack for synonymy. Twinkly guitars, lyrics of heartbreak and friendships lost, the sing-shout choruses that invite audience participation; the DIY-scene is saturated in the same ideas and trends that feel overused and commonplace for a fifth of the acts who annually play FEST. It takes a distinct band to craft an exciting record that builds off of insecurities and anxiety in a way that feels relatable, exciting and explosive. 
And that's truly what Atlanta's Blis. has shown us on their debut LP, No One Loves You. Mixing emo with elements of shoegaze, indie rock, pop punk, and post-hardcore, Blis. has created a soundscape of the exciting bits of rock music without sticking to one subgenre too dearly. They've broadened their scope since debuting onto the scene with the fantastic four-track EP Starting Fires In My Parents House, crafting a balanced debut album that stands as an impressive feat and influenced by acts as Pedro the Lion and Nine Inch Nails. This isn't so much an awesome emo album for 2017 as much it is an amazing Blis. record. 
Full article via Mass Appeal.
With the amount of silence Blis. has given between No One Loves You and Starting Fires In My Parents House, time was surely taken wisely. Structurally, every song on No One Loves You carries the weight of a number of styles that blend together effortlessly, although on paper, they shouldn't. But somehow, vocalist Aaron Gossett fits perfectly just above the record's hefty guitar work, grimy basslines and, at times, desolate atmospheres. Along with drummer Jimi Ingman, bassist Luke Jones and guitarist Josiah Smith, the group has completely managed to harness their instrumental ideas to the fullest. 
Take "Old Man," the third single from No One Loves You. The song begins with a barrage of noise that feels grandiose, locked in a room full of echoing guitars and vocal "woos" in the background, flirting with the idea of shoegaze. Then "Old Man" tones down for Aaron Gossett's softly sung vocals, "I was a servant and you were a king / I don't deserve it, what you did to me." The mood drops from its noisy ambience into a slow-churning, introspective performance from Blis., slightly reminding its listeners of older records by The Deftones, or a more grunge-influenced wave of emo. 
"Stale Smoke," one of the album's other singles, sees Gossett's vocals gradually rise over heavily textured instrumentals and melodies, before eventually exploding into a chorus of see-saw of guitars and rhythmic grooves. The song is perhaps the most exciting on the record, pacing a build up of anticipation to get to its payoff, then never losing the listener's attention when it arrives. It's the meticulous planning of tension and release that gives No One Loves You such a balanced atmosphere of melancholy and exhilaration. 
"The record explores a lot personal struggles that I've dealt with over the past few years," Aaron Gossett told MASS APPEAL. "The overall theme of the record is a commentary on relationships. Those relationships range from father and son, husband and wife, all the way to commentary on my personal relationship with 'God', or lack thereof. There's a story behind all of it, but I think it's best to just leave that up to the listeners to interpret." 
Nearly every song off No One Loves You deals with the rejection of an omnipotent higher power. Gossett became a father this summer with his long-time girlfriend, whose family is heavily Christian, which explains the record's constant tug-of-war between emotions, internal struggle and religion. On the album's opener, "Dumb," Gossett explains how he's been dumbed down from television, magazines, "And an old Book that my parents forced on me / That built the separation of what's right and being happy." Later, on "Lost Boy," Gossett struggles with the birth of his son and the relationship dynamic between himself and his girlfriend's family: "I don't want to lose him to your God / I don't want to lose my little boy to your God." This shout of frustration later blossoms into self-assurance: "No one loves you like I do / No God loves you like I do." It's evident on multiple songs that for Gossett, God's existence continually casts a shadow over the singer's self-worth, feeling unjustified and thrust into his life. 
As vulnerable as Gossett sounds on No One Loves You, the album remains incredibly engaging and concise. Songs like "Christian Girls" and "Home" depict his girlfriend's upbringing as a devout follower, criticizing blind faith and manipulation, while on "Ugly" and "Lost Boy," Gossett yearns for acceptance of both himself and his new family dynamic. 
The constant push-and-pull of lyricism and instrumentals on No One Loves You gives the album an enthralling atmosphere for the listener to dissect. Desolate vocal lows and moody structures play keenly alongside skyrocketing guitar work and emo/indie-rock noise. This debut album is an impressive feat of control through carefully crafted traction, anxiety and payoff. It's obvious that Sargent House has found one of their brightest, most promising acts.